ABUSE REPORTS
The Character
The abuse reports were originally based up on a school teacher who was permanently in a bad mood. This was not just a bad mood though. She would abuse people without any provocation. She would literally walk down the corridor just abusing people who were in her field of view.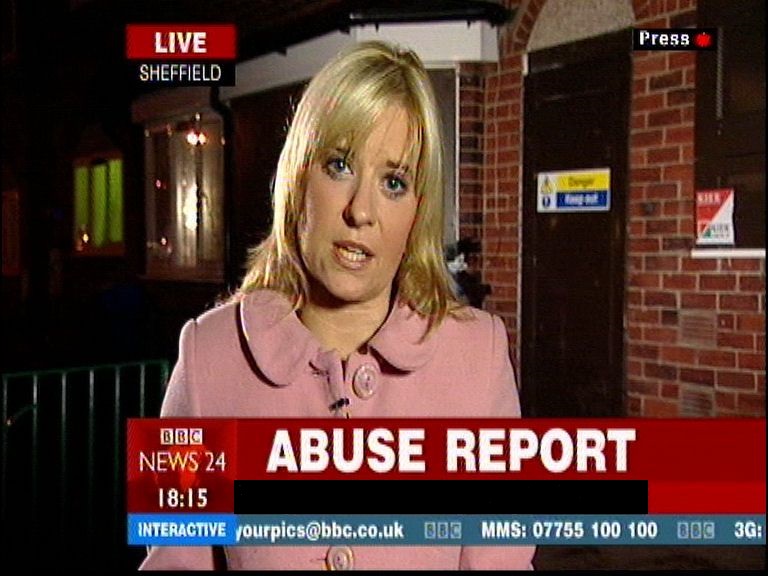 Originally only 2 reports were ever produced; however, I resurrected the concept after working in an office environment where another individual fit the description perfectly. Everyone knows that every office has an evil bitch working in it.
This person is rude, obnoxious, extremely loud and domineering, and above all highly abusive. Her progress through life is not based on cooperation or respectful interaction but rather abusing people into getting or doing what she wants and for extra spite decided to record her daily activities of the misery she bought to other people.
Some once compared to listening to her voice passively is similar to a burglar alarm going off and I have to agree.
Series 1 Jan-Mar 2002

| | | |
| --- | --- | --- |
| | | Just another day... |
| | | Early bird gets.. |
| | | Check My Mouth! |
| | | Day Off |
| | | Birthday Girl |
| | | Love Thy Neighbour |
| | | Valentines Day |
| | | Doctor, Doctor |
| | | Typical Management |
| | | A New Nemesis |
Series 2 2003

| | | |
| --- | --- | --- |
| | | How Sweet |
| | | Stupid User Error (SUE) |
| | | Productivity |
| | | Undeliverable |
| | | A Meeting |
| | | Lucky Find |
| | | "......!" |
| | | Fractious |
| | | Abuse and Retrieve |
| | | Baby-Sitting |