About This Website/FAQs
On this page is information about how to use the site and general background info. Below are some typical questions and links to answers.
That would be me. I'm Lee, of thirty-something age currently living in Birmingham in the UK. My profession is IT/ICT (when things are good) and have done support, development and consulting work for several years. I am an Oracle 12C certified DBA.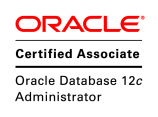 I've been playing games for a long time on numerous consoles and computers including the arcades. Games on SEGA's machines were my favourite because of that 'pick up and play' feel with them; games like Sonic, Wonder Boy and Space Harrier for example.
Soon after being hooked up to the net and seeing some fan sites about some of my all time favourite games and some friends of mine making their own sites I decided I'd like to have a go too.
I had some ideas what I wanted to build a site on. Originally the plan was to have a small but complete site but I couldn't decide on the subject. After toying with a few ideas I didn't want to omit anything and ultimately decided to do a few pages on a few of things I am fond of. I very much liked the idea of bringing attention to things that probably deserved more e.g an underrated game or little heard of TV show.
As a result the site is rather large now and there is loads of work left to do, and there will always be improvements being made.
At the moment, I gain nothing from this website other than having my own expression out there on the net.
As technology in consoles advanced, the games in my opinion did not at times. Don't get me wrong, there are some brilliant modern games yet many (for me) lack the 'pick up and play' feel to them games had many years ago. Much more time seems to need investing to have a less than satisfying experience.
Developers, especially in the last generation, seem to pay more attention to visuals rather than the gameplay. Whether that's down to advances in processor power alone, I'm not sure. And as far as coverage of modern games goes, there are loads of big corporate sites that handle those in this age plus I'm actually playing some of them.
This is intentional. The theory is that I show you what's in the game but if I tell you how to do it then that takes all the fun out of playing it. I'll probably change this in the near future and switch to full game guides in addition to articles/features.
The gaming articles assume people know something about the subject matter so they won't be too dumbed down. For example, I won't explain how to operate an options screen.
Click on the images in the left column to enter the main sections or checkout the menu bar for pages that contain more information about the website such as news.
The site is constructed in a hierarchical manner composed of sections with an index and articles.
You are currently in the Main Index/Frontend Area which leads to the indexes of each of the major sections or areas i.e SEGA, Sonic, and Silly Stuff. These sections or areas will each have articles or features inside. For example, the SEGA Index links to the features of the SEGA consoles which in turn link to the game features which may be styled also. There is a main overall index called the Sitemap.
You can also use the Google search box to search within in the site only.
For quick navigation around the site click the sitemap icon which leads you directly to the sitemap which is a breakdown of all the pages on the site. Click on the homepage icon to return to the homepage and the top icon to return to the top of the page.
Themes are an experimental feature. At present these are be selectable from the bottom of the opening pages. For reference only, a link to the old front end of the site is also available, though this is no longer maintained.
Every single image has been programmed with the alt="" attribute of the img tag, meaning that should you hover the mouse over, additional information or instructions will appear. Some paragraphs will also have a background colour change when the mouse is hovering over to ease with the reading of text heavy pages.
Any multimedia will (at the present time) be presented in WAV, MP3 and Windows Media Video (ver 9). You may require the appropriate plug-ins for your browser.
If you are interested in the most recent visitor stats then check out the link on the archive page for the latest update.
You can contact me by clicking on the envelope at the bottom of the page or selecting the Contact Us page.
The goal was to make it as crisp and speedy as possible by keeping the content as optimised as I could without breaking the idea I set out with. Originally this was because I only had 15MB of web space and intended to provide a decent experience for 56K'ers but I decided to carry this ethos on to prevent the website from getting cluttered so hopefully you won't feel bombarded with animations and complicated navigation so even on the slowest or highly utilised of broadband connections and mobile devices it should remain pretty snappy.
The Internet has changed allot over the past few years not just in connection speeds. YouTube and social networking sites simply did not exist when it was started hence there being no integration with them.
Initially it will be from memory where I'll remember something and then research it using books, magazines and finally the net but I don't just want to rely on the net too much. I have lots of recordings of old tv programmes too.
A good source of info comes from Ultimate Guide to Video Games which is a highly recommended read (and still available at places like Amazon) and some magazines, most notably Official SEGA Magazine from the 90's (for the retro SEGA articles), Mean Machines SEGA (which actually existed before that) and the game literature itself. Several sources are used basically because any dickhead can make a website and say whatever they want it seems leading to conflicting info. That's one reason why features take so long to make!
Ideally I want to be updating frequently, at least several times a month, but in reality I'll add many new things every few months at the moment.
I'm always on the look out for more stuff that I can add. At the moment I need some improved graphics. I'm always reviewing the pages for little tweaks here and there and any new ideas/additions that come to mind.
Real materials like case scans, magazine articles and adverts etc are always welcome. At the moment I have very limited sources of materials. If anyone can help then by all means let me know.
I'm also severely limited by the ISP as they now have imposed a maximum upload size of 2MB. Not good for adding music and video so there is some embedding from YouTube.
Well, there isn't one really. There is more stuff I want to talk about but like I said in the opening it is what interests me.
Although I mainly am a SEGA fanboy (he he) I have played tonnes of games and some of them deserve a mention like games from SNK such as the Metal Slug franchise, Sin and Punishment from Treasure, Donkey Kong Country and Starwing from Nintendo and some of the SEGA re-releases on the PS2 and Xbox.
Keep a watch on the news pages for upcoming items and features.
I write all of my own code to XHTML1.1/CSS 2.1 specification in AceHTMLPro 6 and Top Style Pro - no WYSIWYG code generator mess as I try my best to make them valid. These programs do good jobs of keeping things tidy so it can be glanced at and quickly understand what's going on (to me anyways). Any valid pages will have the icon at the bottom of the page.
There is still some HTML4 code around in old pages (written in AceExpert) that is not valid but there is an effort underway to replace it.
I'm working to include more PHP about the place too.
Text is usually done in Word (naturally) and image work is done mostly with Paint Shop Pro (I know.. I should be using Photoshop).
Pages are tested with the latest Firefox at 1024x768 as a minimum and it usually looks ok in Internet Explorer too. I am testing with portable devices such as the default Android browser and that tends to be ok also.
If there is something you would like to utilise then please be polite and ask. Just send me an email....I would be most accommodating. All I would ask for is perhaps a link or mention. Please don't be like those people who robbed the Ban This Filth clips and uploaded them to YouTube as their own, Swines!
I tend to use the fantastic Dropbox as I get a few requests for high-quality (WAV) Sonic The Hedgehog soundtracks and they are rather large.
If you would like to link then please feel free to do so.
Thanks to those people over the years who have offered some input (rather than just taking the piss), especially those from the really early days in the workshop...