DREAMCAST EMULATORS
There are a fair number of programs to consider but the most popular are detailed below. Be sure to read the configuration information for each program as some can be tricky to setup. There are some online tutorials worth checking out. I personally do not use them much.
General requirements are Windows XP (will not work under Windows 9X/ME), a fast processor at least 1.6Ghz that has SSE2 (a dual core CPU is recommended) and a fast Nvidia or ATI Video card supporting Shader Model 2.0 as a minimum. Some individual games will have higher requirements than the rest and have speed issues even on system's with a higher specification that the general requirements. Having a 64-Bit processor has no real advantage in this area.
The latest version of DirectX is essential. You can get it from here.
For controllers, the Xbox 360 controller is ideal as it maps conveniently onto the Dreamcast pad and it works well with Windows. The USB version can be found for under £20 brand new at game shops and online.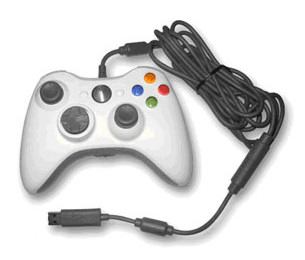 Several emulators also exist for Linux with LXDream (http://www.lxdream.org/news/) for both Linux and Mac.
It is also recommended that you use an Xbox 360 control pad. The buttons map pretty much perfectly to a Dreamcast pad and work with Windows very easily.
All emulators require the Dreamcast BIOS files. You will need to search around the net for these. Note that each emulator uses these differently.
Makaron (T12)
Is an impressive program. Is the simplest emulator to configure and is updated fairly frequently. It plays many commercial games with excellent speed and compatibility. There is also a variant version that will play NAOMI games.
Games and applications cannot be run from a GDROM (since DVD drives do not read them) nor can games be simply run off a CDROM if you burn an image.
Games and applications will need to be in an image format, preferably CDI (DiscJuggler). Many Dreamcast games or applications that can be downloaded are already in this format. The alternative CHD format is also accepted.
It has support for the Xbox 360 controller making configuration much easier. The author also updates his blog with Dreamcast and NAOMI related projects.
Homepage: http://dknute.livejournal.com/

Download
Chankast
Was the first Dreamcast emulator to run commercial games but it has not seen any updates for a few years. It has very high performance but can be more complicated to get running through the configuration of several plug-ins. It is compatible with Windows 2000.
It accepts games as CDI images.
Homepage: http://chanka.emulatronia.com

Download
Demul
This program aims to not only emulate the Dreamcast hardware but also variants including Atomiswave, Hikaru and Naomi. It strikes a good balance between options for tweaking and complication. It can save a screenshot too. Emulation quality is high and performance is superb with a reasonable dual-core setup.
It sees regular updates and supports games in several types of image files for Dreamcast games including CDI and CHD.
There also exists a separate 64-Bit version which may provide some extra speed but this tends to be slightly behind in the development.
Getting the program up and running can be tricky where the BIOS files are concerned. It is recommended searching for a "Demul BIOS pack" in your favourite search engine and downloading a preconfigured set of files.
Homepage: http://demul.emulation64.com/
Other emulators include NullDC for Windows and LXDream.

Download
---