The SEGA Master System/Mark III (MS) was SEGAs dedicated games console that turned their focus away from computers and the first piece of their hardware which was actually marketed outside of Japan.
Although a superior machine on the 8-Bit market, it was never able to break the iron grip that Nintendo held with the Famicom/NES not just on the games console market but the developers within it also.
However, SEGAs dominant arcade presence meant the MS was home to many ambitious arcade conversions and many unofficial mascots would get their home debuts before a certain blue hedgehog would replace them all.
Whilst perhaps not as successful as hoped in the two biggest markets, it scored a surprise hit in the then-new market of Europe and it was instrumental in setting the stage for SEGAs huge success in the coming 16-Bit war.
For details on its inception, regional performance and legacy checkout the History of the Master System/Mark III Feature.
So today, the console is still alive in several ways. There is a small contingent of hardcore players (like myself) who still play on real hardware for the real experience. It is also a testament to the quality of the hardware. As an aside, my Model 1 got caught in a storm and was underwater – and still works having dried out!
Real hardware and software is still easily available in and outside of Ebay, however, prices are now beginning to rise and with many TVs dropping the SCART connector this can be sometimes tricky to connect up with the best quality audio and video.
There are a few handheld versions made by third-party manufacturers the most popular being from AtGames and Blaze which include 30 games (some Game Gear titles) and TV output for around £30. Capabilities of models vary such as quality of the screen and/or SDCard slot so checking the specifications and reviews is recommended.
Software is preserved to an excellent degree as quality of emulation is superb and available for multiple platforms.
Over the years, games have been re-released on Wii Virtual Console (which also includes Game Gear games) and a smattering on Xbox Live in collections.
There have been several more releases under the newer SEGA AGES brand for the Nintendo Switch that bring new features to some classic titles such as Alex Kidd: In Miracle World thanks to the technical brilliance of M2, however, none as yet on the SEGA Forever brand for mobile devices.
Plenty of community websites exist dedicated to the system (as well as the Game Gear as the hardware is the same) offering discussions, historical finds, reviews and other content such as soundtracks, game hacks and prototype/unreleased games now surfacing. More interestingly, there are new homebrew games and coding competitions that produce some outstanding results from the hardware and well worth a look. Check out plenty of projects on Youtube.
For much more content for Master System zen - check out some if the URLs in the Links section below.
The SMS comes in 2 main varieties: Model 1 (SMS) and the reshaped Model 2 (SMS2). For the most part the specifications of both system's are identical apart from the Japanese version; yet they are technically and obviously cosmetically different.
An official variation was the SMS3 from Brazillian company Tec Toy. It is essentially a SMS2 with some cosmetic changes but moreover it included more built-in games. Some other variants do exist.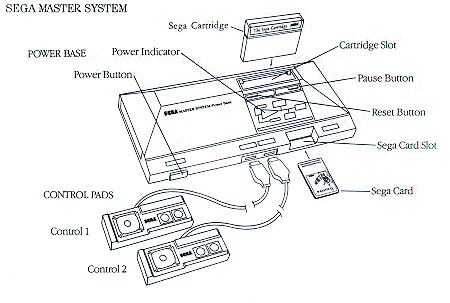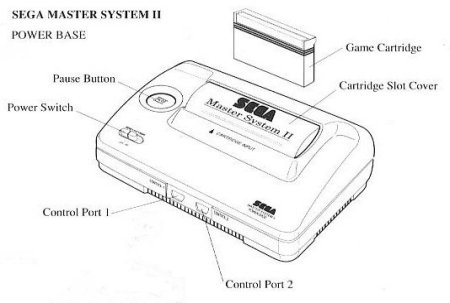 An official variation was the SMS3 from Brazillian company Tec Toy. It is essentially a SMS2 with some cosmetic changes but moreover it included more built-in games. Some other variants do exist.
Master System Technical Specifications - Various Sources

Central Processing Unit (CPU)

Z80A 8-Bit
@ 3.54Mhz for PAL
@ 3.57Mhz for NTSC

RAM

64Kbit (8KB)

Video RAM

128Kbit (16KB)

Video Display Processor (VDP)

Derived from Texas Instruments TMS9918
64 colours
32 simultaneous colours on screen (64 possible via programming tricks)
Resolutions:
256x192
256x224
256x240 PAL Only
Horizontal, Vertical and Partial Scrolling
64 sprites maximum
Sprite size of 8x8 or 8x16
8x8 pixel characters (463 max VRAM limit)

ROM

64Kbit (8KB) to 2048Kbit (256KB) depending on 'built-in' game.

Audio - Programmable Sound Generator

Texas Instruments SN76489
4 Channel Mono (3 square, 1 white noise)
3 Tone Generators (10 Octaves each and 1 noise generator)

Audio - FM built into Japanese Mark III only
and only used by certain games.

Yamaha YM2413
Mono FM Symthesis
Switch mode of 9 tone channels or 6+5 Percussion channels

Storage

ROM Cartridge
Mini-Card on Mark 1 consoles 256Kbits (32KB) Max
The CPU was fast (for the day) running at a speedy 3.54Mhz/3.57Mhz (PAL/NTSC) compared to the 1.66Mhz of the NES.
The Video Display Processor (VDP) was derived from a Texas Instruments TMS9918 and was an upgraded version of those found in SEGA's previous machines.
Sound was processed by a Texas Instruments SN76489 and a Yamaha YM2413 FM Chip. The SMS was the first console to integrate a Pulse Code Modulation (PCM) synthesizer sound chip giving 6 channels of audio and finally taking the direction of sound away from the highly basic 'bips' and 'bops'. The Yamaha FM chip was included only in the Japanese Mark III systems and only some games supported it. It has been successfully been emulated.
Inside the system the PCB will be printed with "POWER BASE" which was SEGA's internal codename for the system. This is not so with the SMS2.
Backwards Compatibility
What many are unaware of is that the Japanese Master System is backwards compatible with earlier SG-1000 and SG-3000 software - to a degree. Only a Japanese Master System console will run Japanese Master System cartridges, Mark III cartridges and SG-1000/SG-3000 games.
For the SG-1000 this extends to both cartridge and card formats. While in Japan there were many titles in this format published for both the SG-1000 and Mark III, only a few were published in the West.
Master System cartridges and cards released outside of Japan had a different shape and pin configuration therefore they can not be run on a Japanese Master System. This is probably a method of regional lockout.
It is the Mega Drive/Genesis that is generally credited for being the first to bring 'true' backwards compatibility due to official peripherals being released to facilitate this.
The Model 1 SMS console physically looked much better than the NES going for the black sleek design. The NES had a dull grey exterior and was seemingly modelled on the crap top loading VCRs of the time.
The unit had two ports for games and two controller ports. Games were supplied on either cartridge or smaller credit card style cards. Cards were limited in their ROM size and therefore the game but they were cheaper. A very limited amount of games were released on cards in the West. Having two ports for games was a distinction over the competition at the time.
Master System/Mark III Media

| | | |
| --- | --- | --- |
| | | |
| | | |
In addition to the standard RF the AV port also allowed output of higher quality video such as composite and RGB.
The 50-pin expansion port on the Model 1 SMS was a remnant of the SC-3000 hardware. There were never any official peripherals released that used it.
For the Master System II (SMS2 and SMS3), the consoles size was reduced and made more rounded, the reset button was dropped, the card slot was removed as the games had not proven very popular, the AV port and the expansion connector was also removed.
The boot sequence of the machine console was changed from the sliding Master System logo with the two tone intro to a static SEGA logo.
Accessories
The system has an array of accessories. These are some of the more common items.
SEGA Master System Accessories

Standard Control Pad

The controllers were an evolution of SEGA's previous efforts and were of higher quality to those of the NES/Famicom especially on the D-Pad.

Control Stick

A control stick with a T-Grip that is supposed to give more precise control for arcade gaming. Both fire buttons are re-located to the left which may not be useful for many gamers.

Light Phasor

The gun. Example games that used it were Safari Hunt and Missile Command. It was one of the better quality guns around at the time.

There was a story where a Brazilian man held a woman hostage for 10 hours using one of these.

Read the story here.

Rapid Fire Unit

Great invention! This device plugged between the console and the control pad giving two settings for upgrading firepower in more intense shooting games with relative ease. Very useful for those shooters like Fantasy Zone.

SEGA Scope 3D Glasses

Certain games used a set colour palette on screen which gave the "jumping out of the tv" feel. Only a hand full of games took advantage of these including Missile Defence 3D and Space Harrier 3D. These quickly became extinct. Only works with Model 1 as the card slot is required.

Sports Pad

Designed for more accurate movements when playing sports games. It featured a tracker ball and the buttons also re-located on the left so not great for everyone.

SG Commander

A controller with a built in Rapid-Fire Unit. It has a slightly different shape and was only released in Europe.

SEGA Handle Controller

A type of steering wheel controller designed for driving games and those with a cockpit view. Few games supported it and it was reported to break easily.

Action Replay (Unofficial)

Unofficial cheat cartridges.
Other accessories such as a graphics tablet and a disk drive were announced but never released.
Maintenance: Keeping the Cartridges and Connector Clean
Cleaning cartridges are a rare and rather unnecessary item. Check out the tips in the SEGA Mega Drive/Genesis Area.
SMS games on the whole were much more vibrant than competing NES games. The problem was simply a lack of them.
The SMS was home to conversions of SEGA's top arcade machines like After Burner, Golden Axe, Outrun, Shinobi and Wonder Boy with notable examples being Space Harrier (which contained extra gameplay modes over the arcade version as secrets) and G-Loc which were of very high quality for an 8-Bit console.
This was the era that several of SEGA's mascot characters came about. Alex Kidd, Wonder Boy, Opa-Opa to name but a few, and later Sonic The Hedgehog in which the console did get a slew of titles but not all of those 8-Bit ones.
Some first titles made specifically for the console included Phantasy Star; an RPG game that is considered to be a very rare in English form, Golden Axe Warrior and Psycho Fox.
A budget range of games for £9.99 was introduced. These included games like The Ninja and Transbot that were pretty basic in comparison to others but were good games at good prices. In comparison the cheapest game on the NES was Donkey Kong at £29.99.
Only one compilation cartridge was released. Entitled Master Games 1 it contained: Super Monaco GP, Columns and World Soccor. In comparison, The Mega Drive had several of these cartridges.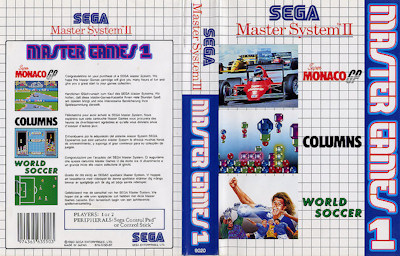 When the system eventually did get a level of 3rd party support it was from companies such as Taito, Core Design, Code Masters and Activision.
The very last games were released in Brazil/Latin America. These were ports of some Game Gear games such as Sonic Blast and even a port of Street Fighter 2.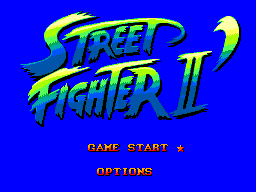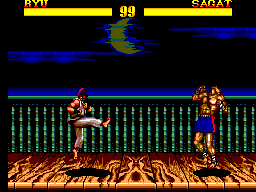 Ultimately some 350 games were produced.
A good number of games such as Penguin Land, Cloud Master and Wonderboy games have dual languages which were the result of SEGA quickly porting the code for the western releases, but leaving Japanese text and graphics intact.
The original version of the SMS (Model 1) has a built-in snail maze game hidden within its system hardware.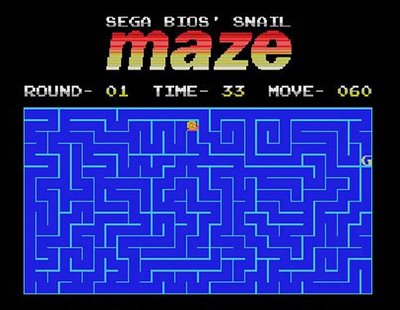 To access it, turn on the machine without a cartridge or card inserted while holding both buttons on controller one and UP on the D-Pad. It was removed for the later iterations of the console, the SMS2 and SMS3.
SEGA Master System Card Games and 3D Games

3D Games

Card Games

Blade Eagle 3D
Line of Fire
Maze Hunter 3D
Missile Defense 3D (requires Light Phaser)
Outrun 3D
Poseidon Wars 3D
Space Harrier 3D
Zaxxon 3D

Bank Panic
F-16 Fighter
Ghost House
Great Soccer
Hang-On
My Hero
Super Tennis
Spy Vs Spy
Teddy Boy
Transbot
Collecting Rarities
The Master System has quite an array of rare items in both its dual media and accessories. A comprehensive list can be found at http://www.smstributes.co.uk/
Below are probably the rarest and most expensive PAL games but the last few releases tend to be high value earner such as Ninja Gaiden. Please feel free to make some suggestions.
Buggy Run received a very limited production run due to being one of the very last MS releases and it got very favourable reviews thanks to its Micro Machines style gameplay. It can be sold for around £80. The official SEGA Magazine quoted the cartridge as being 32Mbit in size which not only is unusually large but totally inaccurate!
Power Strike II, this MS exclusive title has graphics that should only be possible on more powerful systems it is one of the best shoot'em ups ever made. So as a great game that is very rare it prices well over £100.
The version released on the Game Gear was a totally separate release.
Streets of Rage II. Another exclusive MS title (the Game Gear version is completely different) with another limited production run ensures this game can sell for £75.
Golden Axe Warrior and Alex Kidd in Shinobi World, both of which are the rarest titles of their respective franchises both can be found for over £60.
As a white label release, Where in the World is Carmen San Diego can bee seen for over £100 where as the Mega Drive version is much cheaper.
However, the rarest of MS games will be Sonic The Hedgehog. Not to be confused with the ubiquitous European version, this North American version was the last title to grace the system in the US and can sell for well over £500!
In reality it is a PAL version even down to the packaging since SEGA did not create a NTSC version (they were busy pushing the Genesis) and instead simply imported PAL cartridges. To tell the difference, check the barcode on the back. The US release will have a sticker beginning with "01008" whereas a PAL version will start "49743".
Other games are known to have had similar treatment.
SEGA Master System Games Gallery

| | | |
| --- | --- | --- |
| Ace of Aces | Action Fighter - Click for more.. | After Burner |
| Alex Kidd In Miracle World - Click for more.. | Alien Storm | Alien Syndrome |
| Altered Beast | Bonanza Brothers | Buggy Run |
| Bubble Bobble | California Games | Captain Silver |
| Castleof Illusion Starring Mickey Mouse | Tatio Chase HQ | Cloud Master |
| The Cyber Shinobi | Danan The Jungle Fighter | Double Dragon |
| Dynamite Dux | Ecco The Dolphin | E SWAT |
| Enduro Racer | Fantasy Zone | Fantasy Zone 2 |
| Fantasy Zone 3: The Maze | Galaxy Force | Global Defence |
| Gloc Battle | Golden Axe - Click for more... | Ghostbusters |
| Ghouls and Ghosts | Hang On | Master of Darkness |
| Moon Walker | My Hero | The Ninja |
| Operation Wolf | Penguin Land | Phantasy Star |
| Power Strike - Click for more... | Power Strike 2 | Pstcho Fox - Click for more... |
| Quartet | Rainbow Islands | R-Type |
| Safari Hunt | Shinobi - Click for more... | Slap Shot |
| Sonic The Hedgehog - Cick for more... | Sonic The Hedgehog 2 - Cick for more... | Sonic Chaos - Click for more... |
| Space Harrier - Click for more... | Submarine Attack | Streets of Rage - Click for more... |
| Streets of Rage 2 | Thunder Blade | World Grand Prix |
| Wonderboy - Click for more... | Wonderboy in Monsterland - Click for more... | Wonderboy III: The Dragons Trap - Click for more... |
| Vigilante | Xenon 2 Mega Blast | Zillion 2 The Triformation |
The Master System (and SG-1000's) has been successfully emulated with programs offering a high degree of compatibility. These are also available on several platforms including PC, Mac, Linux, Dreamcast various handhelds and even flash.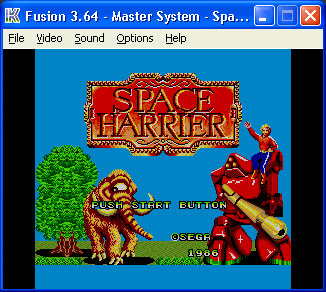 For more information and downloads check out the Master System and Game Gear Emulators page.
Below are some links for some excellent Master System related websites. If there are any links you would like to see added here please let me know.
Note: These will direct you away from this site.
SEGA Master System Power!
Possibly the premier of Master System websites with some remarkable rarities discovered. The website also covers SEGA's other 8-Bit systems. Be sure to browse their Notebook section as this has scans of manuals along with tips for many games.
SEGA Master System Museum
A full museum dedicated to everything relating to the system.
SMS Attributes/SEGA8bit.com
A valuable resource with a massive amount of information on both games and hardware with plenty of info for development.
Master System Junkyard
Part of the SEGA Junkyard ring. Still frequently updated.
http://segams.blogspot.com/2007/06/hidden-sms-snail-maze-game.html
Master System8
Play many of your favourite games online! Flash required.
The SMS FAQ
Loaded with tones of information. Well recommended!
http://www.gamefaqs.com/console/sms/
The smaller SMS2 consoles can be modded to have 50/60hz switch. Unfortunately since these consoles only have the RF output the image quality is still lower.
There exist some prototype adaptors that allow the playing of card games on an SMS2. Since only a small number of card games were produced the product was never released.
Master System controllers can be used on the Mega Drive/Genesis. Generally this is also the reverse although a few games such as Wonder Boy in Monster Land have problems.
The specifications of the SC-3000 are very close to that of the SMS.
If you want stereo sound from your SMS games then a Mega Drive/Genesis Model 1 with SMS converter is recommended since none of the SMS models output stereo sound. It is the method I used to capture the tunes on this site such as Sonic The Hedgehog via the headphone jack.
Kellogs Rice Crispies has a promotion where one could collect tokens from the boxes and trade them for a gadget that resembled a Master System controller and played a few sound effects. These are super rare now. A so-called friend stole mine back in the day. The swine.
---