NIGHT TRAP | MEGA CD/SEGA CD | DIGITAL PICTURES 1992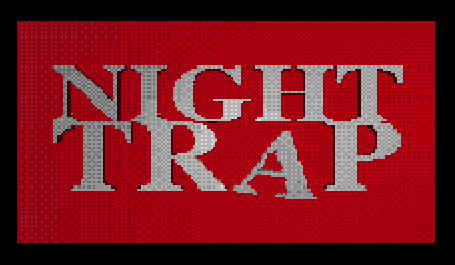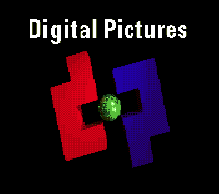 At the time of its release, Night Trap was one of the most infamous games ever.
The game was developed by Digital Pictures and was the first game to make use of Full Motion Video (FMV) the actual game considered to be the future of gaming at the time. It also has the distinction as being one of the Mega-CD's/SEGA CD's launch titles in both Europe and the US.
This game caused enough hassle to warrant the attention of the US government with descriptions such as "debauched", "immoral" and even "evil", and subsequently the introduction of the first ever game rating system for which it naturally got the highest rating.
Yet despite the reports to the contrary through the efforts of the press and preconceptions among non-gamers at the time, that-really-controversial-yet-harmless-and-crap-actually game is generally regarded as pretty dire and one of the worst of all time irrespective of the drama it caused. It's only a fun play and that's because it's so bad its good kind of way.
It even got a re-release the following year as a Halloween Special. But more notably, in 2017 it was re-released for its 25th anniversary in glorious HD quality.
Unfortunately, Night Trap was the start of several years of torturous FMV games which played the most significant part of the system's demise. Digital Pictures released several other FMV based games including Sewer Shark, Ground Zero Texas and Double Switch. To their credit, the quality of these games did improve.
Far from being a masterpiece of entertainment, it's impact cannot be underestimated, especially for Nintendo for the bad press SEGA were getting for corrupting the youth was music to their ears and a perfect opportunity to trash SEGA promoting themselves as the safer alternative. And the ironic twist is: Night Trap was destined for the CDROM drive intended for the Super Nintendo in the first place!
Plenty of sites on the Internet that will go into great detail about the whole Night Trap saga. It is well worth a look into one of the most bizarre but important times in the history of gaming. For one such site checkout http://www.defunctgames.com/feuds/30/a-case-to-be-made-for-night-trap.
Night Trap Case - European

| | | |
| --- | --- | --- |
| | | "Night Trap is the first CD title with continuous full-motion video and audio. It plays like a movie, with hours of awesome gameplay." |
STORY
A group of 5 teenage girls have recently disappeared after spending the night at the lakeside residence of a Mr and Mrs Victor-Martin along with their 2 children; Jeff and Sarah. No trace of what happened to them remains.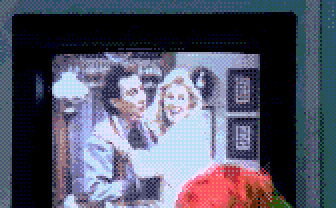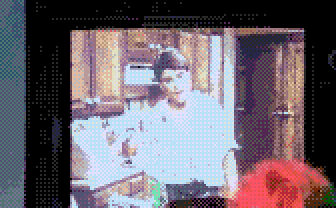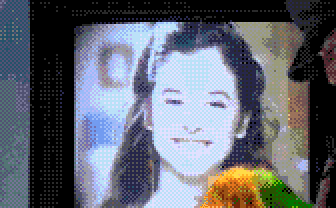 Right now, another group of 5 girls is heading there to spend the night. Your mission is to prevent any harm from coming to those girls.
Last night an agent surveyed the house and found a bizarre security system; hidden cameras in almost every room and a series of traps. An override has been planted into the system giving you control.
In addition to this, an agent has been placed in the group of girls heading there for the night. Watch for signals from her during the course of the game.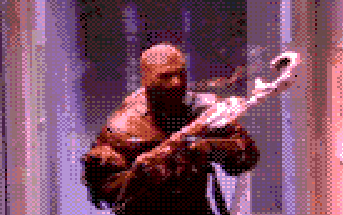 GAMEPLAY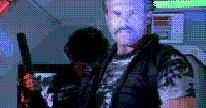 The gameplay to Night Trap is rather limited. For the most part you will be watching the movie window and probably less on subsequent replays. The gameplay can be described as merely pushing the certain same buttons at the right time.
After the game boots up, a briefing is delivered by Mr SCAT - Commander Simms of the SEGA Control Attack Team. He is the man in charge of the operation and also has an attitude problem. He outlines the mission and the situation. You can either listen to him and enter the game about 7 minutes in or press START to skip his rant and jump straight into the game.
Night Trap (Mega-CD/SEGA CD)

| | |
| --- | --- |
| | |
I did not include a video for this game like I have with others because it is possible to simply watch the entire game played out on Youtube.
Your function throughout the game is to activate the various traps inside the house to capture the intruders - in this case the bin-bag wearing Ogres (amongst others) - and thus prevent any harm to the newly arrived youthful female objects.
This is accomplished via voyeurism, i.e. watching the activities of the people (girls with firm tender flesh) in the house on a series of hidden cameras. For extra effect, each character has their own theme most noticeably that of the Ogres. When something or someone unsavoury approaches a trap you activate said device at a particular time for it to contain them which sometimes includes an amusing chain of events and objects move about the room butting the subject in. Some rooms have more than one trap.
The D-Pad moves your cursor around at the bottom of the screen through the 8 rooms of the house with cameras installed. Choices are as follows:
The Rooms

| | | | |
| --- | --- | --- | --- |
| | | | |
| Hallway 1 | Kitchen | Stairs | Living Room |
| | | | |
| Bathroom | Bedroom | Hallway 2 | Drive Way |
Button A activates the camera in the room you have selected.
Button B activates a trap when possible.
Button C changes the trap access code. Having the wrong access code will not activate a trap and therefore trap any evil most likely Ogres.
Pressing START will pause the game and also display a map of the house. Use this to track people on the cameras as they move from room to room.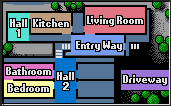 Map of the House
Trapping
Traps can only be activated when people are in close proximity. This can be seen on the movie but the trap sensor needs to be approaching red.
Pressing BUTTON B to begin the trap sequence at just the right time will most likely never happen so it best to keep mashing the button.
For this to be possible the trap access code needs to be known at all times. This changes at certain points in the game and is random. You will need to listen to the conversations of the people in the house to know what the next code will be. It will be a colour out of the following choices:
Red
Green
Orange
Yellow
Purple
Blue
Possible and Captured indicate the number Ogres that are present in the house. There will always be some bin-bag wearers lurking around so the numbers will never be equal. This will go up constantly as the game progresses. When a successfully target enters the house a "pop" sound will occur.
If your mission fails you will be exited from the game for two reasons: if you allow too many bin-bags in the house or if any of the girlies come to an unfortunate demise. There are certain points in the game where you must have captured enough intruders or need to take pivotal action. Should you fail you will be ejected and when that happens you will receive a verbal spanking from Mr SCAT.
SCREENSHOTS
The game spans across x2 CDROMs and some sources inaccurately state that there is about two hours of gameplay but in reality, the total running time of the game is only 25 minutes. This is not real time so its slightly longer than that.
Night Trap Screenshots (Mega-CD/SEGA CD Version)

| | |
| --- | --- |
| | |
| | |
| | |
| | |
| | |
| | |
| | |
| | |
| | |
| | |
CHEATS AND TIPS
General Tips
Generally, you can tell when you have switched to a room where there is activity (or a bin-bag) because the scene will take slightly longer to load.
Extra Footage
When the credits have finished scrolling and the words "In Memory of Stephen D Hassenfield" are being displayed, press Up, A, A, A, A, A. You will be shown some footage of the NEMO game system being demoed to a group of Hasbro Executives in 1986.
Complete Solution
This guide gets you to the rooms a few seconds before the ogres appear. Watch where the next time and location are as you may have to switch room immediately. It works for the 32X and DOS versions of the game.
Night Trap Solution

| | |
| --- | --- |
| Time | Location |
| 0:07 | Hallway 1 |
| 0:25 | Bedroom |
| 0:40 | Bathroom (2 Captures) |
| 1:00 | Living Room |
| 1:20 | Kitchen |
| 1:30 | Entryway |
| 2:50 | Entryway |
| 3:15 | Hallway 1 |
| 3:20 | Bedroom |
| 3:30 | Living Room |
| 3:40 | Hallway 1 |
| 3:45 | Driveway |
| 4:00 | Hallway 2 |
| 4:15 | Bathroom |
| 4:33 | Bedroom. If missed, he can be captured in Hallway 2. |
| 4:50 | Living Room (2 Captures) |
| 5:20 | Bedroom |
| 5:30 | Driveway |
| 5:34 | Entryway - Change of Access Code. |
| 5:45 | Living Room. After trapping, change to the new Access Code. |
| 6:10 | Hallway 1. If missed, he can be trapped in the Kitchen. |
| 6:20 | Hallway 2 (or Kitchen) |
| 6:45 | Hallway 2 |
| 7:00 | Kitchen |
| 7:20 | Bedroom |
| 7:38 | Driveway |
| 7:45 | Hallway 1 |
| 8:00 | Bedroom |
| 8:10 | Hallway 2 |
| 8:20 | Hallway 1 |
| 8:35 | Bedroom |
| 9:00 | Living Room. Change of Access Code. Change immediatley. |
| 9:10 | Living Room |
| 9:20 | Entryway |
| 10:45 | Hallway 2 |
| 10:50 | Driveway (2 Captures) |
| 11:25 | Hallway 1 |
| 12:00 | Living Room |
| 12:25 | Bathroom - Must save Lisa! |
| 13:10 | Hallway 1 |
| 13:30 | Entryway. Change of Access Code. Change immediatley. |
| 13:55 | Living Room and Change of Access Code. Change immediatley. |
| 14:35 | Hallway 2 |
| 15:00 | Entryway |
| 15:25 | Hallway 1. Here it is possible to trap the stupid neighbour ha ha! |
| 16:25 | Driveway |
| 16:35 | Hallway 2 |
| 16:40 | Living Room |
| 16:55 | Hallway 1 |
| 17:10 | Bedroom - Must Save Ashley! |
| 17:20 | Living Room |
| 17:35 | Hallway 2 |
| 17:45 | Living Room |
| 17:55 | Bathroom |
| 18:00 | Hallway 2 |
| 18:10 | Driveway (2 Captures) |
| 18:25 | Entryway |
| 18:30 | Living Room. Must Save Cindy! |
| 19:05 | Hallway 1. Must Save Megan! Activate the trap the 2nd time sensor goes red. |
| 19:15 | Living Room |
| 19:40 | Entryway. Must save Kelly! Trap Tony. |
| 20:08 | Living Room |
| 21:15 | Bedroom |
| 21:25 | Driveway |
| 21:40 | Kitchen |
| 21:50 | Hallway 2 |
| 22:10 | Bedroom |
| 22:20 | Hallway 1 |
| 23:05 | Hallway 2 |
| 23:15 | Hallway 1 |
| 23:30 | Living Room. Trap Jeff (and SCAT Agent). |
| 23:50 | Driveway |
| 24:00 | Living Room |
| 24:25 | Hallway 1. If you are doing well, then best to let this one go. |
| 24:28 | Bedroom. Must Save Kelly! Trap Sheila. |
| 24:50 | Bathroom. Must Save Kelly! Trap Victor. |
| 25:00 | Hallway 2. Must Save Kelly! Trap Sarah. |
OTHER VERSIONS
Night Trap was also released on the Panasonic 3DO. It has better video quality over the Mega-CD/SEGA CD version.
Later with the advent of the Mega Drive/Genesis 32X a slightly upgraded version was released. Whilst the content is exactly the same as the original version this edition sported a larger FMV window with better visuals and cleaner audio.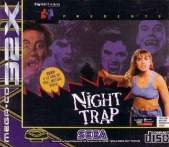 Unlike the original version you cannot simply mash the trap button. Non-activation results in an irritating buzzer and possibly failed trapping when the moment is right. Instead, the timing of the trap activation must be when the sensor is red. This adds a little more difficulty – but not much.
A PC version (DOS and Windows 95) was also released and this version is very rare. It has a new GUI and has "Directors Cut" embedded in the title which has since found out to be nothing more than a gimmick because the actual game is uncensored.
One difference is that games can be saved and then resumed later along with an option to restart the game. Also, unlike the Mega-CD/SEGA CD version you cannot simply mash the trap button. Instead you have to time trap activation with the "T" key (for trap) just right.
The game also includes the "Dangerous Games" documentary about the 1992 United States Senate hearings, and accounts by Tom Zito, Robert Fulop, James Riley, and Dana Plato. It includes some behind the scenes footage of the game but it successfully shows just how inaccurate all the charges about abuse were made about this rather awful game. You can view this on the Night Trap Page page via Youtube.
Dangerous Games Documentary

| | |
| --- | --- |
| | |
| | |
It can be played under Windows using the DosBox emulator.
It was also ported to the Mac.
There is another final re-release by Activision sometime in 1996 that has the best video quality of all versions. There are very few versions of this game around.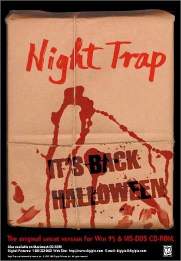 25th Anniversary HD Release
In August 2017, Night Trap was re-released for its 25th anniversary Xbox One, PC and PS4. It was predominantly a digital release with a limited run of physical copies.
It is now presented in HD with clear picture and sound – though the movie window is not full screen. Switching between the camera is near-instant.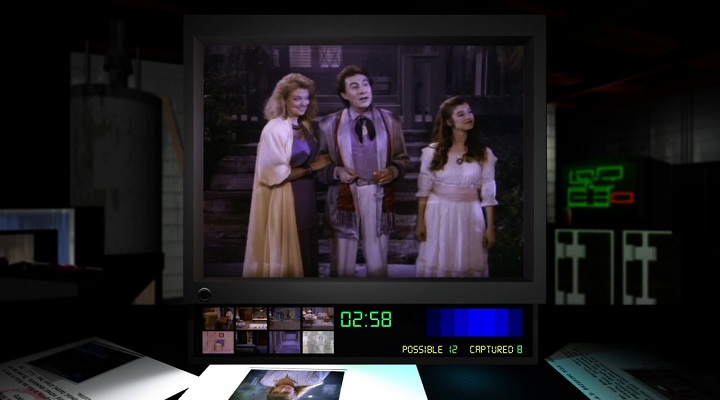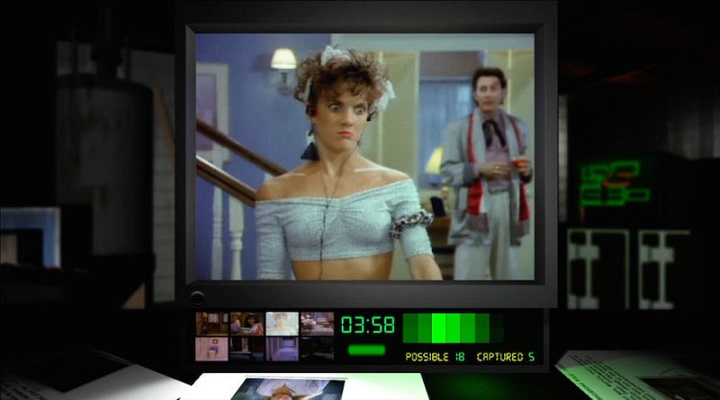 Additions include some deleted scenes from the original now woven into the game and the ability to choose between the classic and PC versions of the games interface to go along with the all new one.
Extra's include Survivor Mode where as many Ogres as possible need to be killed, a never released prototype version of the game entitled Scene Of The Crime, behind the scenes footage and production art.
Aside from that, the gameplay has not changed so it's still the cult cheesy game we grew up with only this is the definitive release.
As a side note, the theme song is available to buy from places where you buy digital music.
Here are the lyrics:
Love is easy by the light of day,
You get the boys to play away
Thoughts are down when darkness falls,
Passion burns and danger calls
So don't go out if you dare...
You better be good,
You better beware!
(Chorus)
Night Trap!
That boy will find you!
Night Trap!
Watch out behind you!
Night Trap!
Girls if you are driving a ride...
You'll be caught in the night -- Night Trap!
(Chorus Repeat)
You'll get caught in the night...
You'll get caught in the night...
In the Night Trap!
Yeah! Night Trap!
EMULATOR COMPATIBILITY
This game can be played with KEGA Fusion, Gens and Gens32 Emulators. These can be downloaded from the Mega-CD/SEGA CD Emulators page.
As with the many of Mega-CD/SEGA CD games, the perfect synch option must be enabled.
MISC INFO
There was a gap of 5 between the footage being filmed and it being made to the game.
The CDROMs contain a very short audio track where someone called the Digital Pictures office only to be greeting with unnerving sounds. When reversed, it is simply people saying "Number 9" three times. Most curious.

Perhaps the best game of this genre is Double Switch from Digital Pictures. It is also about to get a 25th anniversary HD re-release.
LINKS
Review of the Mega-CD Version
http://www.defunctgames.com/reviews/nighttrap.htm
It Made the top 20 Worst
http://www.seanbaby.com/nes/egm12.htm
Review of the PC Version at Games Domain
http://www.gamesdomain.com/gdreview/zones/reviews/pc/sep96/night_tr.html
The game in a narrative format
http://gaming.wikia.com/wiki/Night_Trap
---