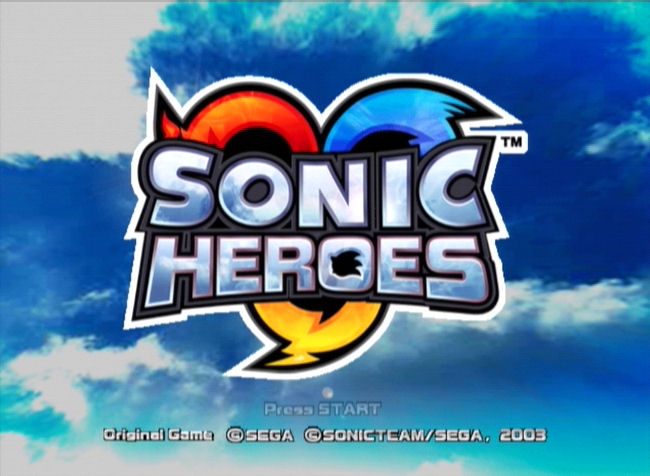 After the success of Sonic Adventure 2: Battle Sonic Team USA attempt to innovate for the next 3D Sonic title by changing an already successfully tested formula of gameplay.

Sonic Heroes has the distinction of being the first simultaneous multi-platform release thanks to the use of Renderware, a middle-ware development suite meaning all versions of the game are identical barring some very minor technical differences in their implementation.

It was released in February 2004 for Game Cube, PS2 and Xbox (a Sonic debut on that console) with a PC version following later.

Unsurprisingly it proved a hit amongst the much younger generation of Sonic gamers (no doubt largely due to its retina burning bright graphics), however, amongst the elders the new style of gameplay provoked mixed reactions and coupled with bad responsiveness from the controls and some shoddy level design the game was promptly denigrated.

Fortunately for those wanting to experience Sonic Heroes it can be picked up very cheaply, in most cases for under £15.