SONIC THE HEDGEHOG 2
MEGA DRIVE/GENESIS
SEGA/SONIC TEAM 1992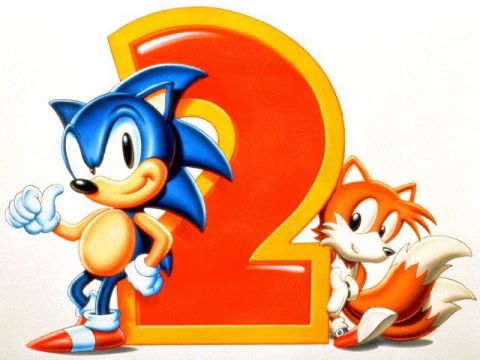 SOUNDTRACK
All tracks were captured with a PAL (50hz) Model 1 Mega Drive using high quality gold plated OFC cables and an Asus Xoner DX soundcard. All equipment used mains power conditioning to attempt to produce the clearest sound quality from real hardware. A sampling rate of 44.1Khz and 24-Bit resolution was used.
So provided here are the tracks from the soundtest in either MP3 or glorious FLAC formats. Be warned! FLAC files are large!
Simply click on the speaker to play in your browser or right-click and select "Save Link As..." to download.
In order to playback .flac files you may need to install a codec or plugin. I use Mediamonkey which has native support.
PAL Soundtrack (Mega Drive/Genesis)

| | | | |
| --- | --- | --- | --- |
| Sound Test No | Description | MP3 | FLAC |
| 01 | Options | | |
| 02 | Emerald Hill Zone | | |
| 03 | Mystic Cave Zone - 2 Players | | |
| 04 | Oil Ocean Zone | | |
| 05 | Metropolis Zone | | |
| 06 | Hill Top Zone | | |
| 07 | Aquatic Ruin Zone | | |
| 08 | Casino Night Zone | | |
| 09 | Casino Night Zone - 2 Players | | |
| 0A | Death Egg Zone | | |
| 0B | Mystic Cave Zone | | |
| 0C | Emerald Hill Zone - 2 Player | | |
| 0D | Sky Chase Zone | | |
| 0E | Chemical Plant Zone | | |
| 0F | Wing Fortress Zone | | |
| 10 | Hidden Palace Zone | | |
| 11 | Competition | | |
| 12 | Special Stage | | |
| 13 | Robotnik | | |
| 14 | Final Robotnik | | |
| 15 | Ending | | |
| 16 | Super Sonic | | |
| 17 | Invincibility | | |
| 18 | Extra Life | | |
| 19 | Title Screen | | |
| 1A | Act Clear | | |
| 1B | Game Over | | |
| 1C | Continue | | |
| 1D | Chaos Emerald | | |
| 1E | Credits | | |
| 1F | No Air | | |
| 3F | Continue Credit | | |
Related
Sonic 2 Long Edition Screenshots
---