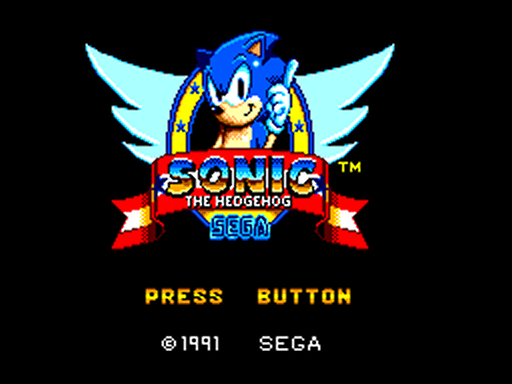 Soundtrack
There is no soundtest option or cheat in his game to order the tracks so I have tried to apply an order typically seen in the other games.
They are in MP3/VBR and have been captured using real hardware.
Click on the number or the speaker to play in your browser. You can download them by doing a right click and "Save Target As.."
If you require a tune but in higher quality please contact me. Enjoy!
8-Bit PAL Soundtrack

| | |
| --- | --- |
| Title Screen | |
| Map | |
| Green Hill Zone | |
| Bridge Zone | |
| Jungle Zone | |
| Labyrinth Zone | |
| Scrap Brain Zone | |
| Sky Base Zone | |
| Robotnik | |
| Special Stage | |
| Act Clear | |
| Chaos Emerald | |
| Chaos Emerald Power | |
| Die | |
| Ending | |
---
Back to Sonic The Hedgehog Feature