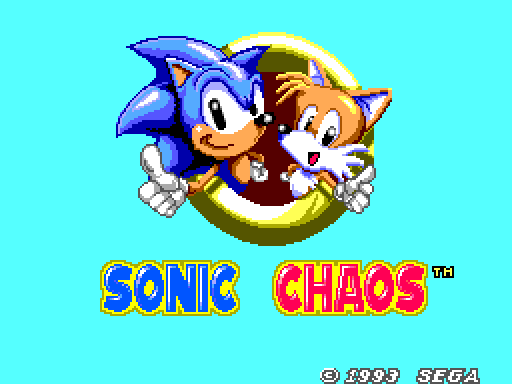 Soundtrack
Here you can download each tune in the game. They are in MP3/VBR format and have been captured using real hardware.
Click speaker to play in your browser or right-click and "Save Target As..." to download.
If you require a tune in higher quality then feel free to contact me. Enjoy!
PAL Soundtrack (Master System)

| | | |
| --- | --- | --- |
| Title | Description | MP3 |
| 081h | Turqouise Hill Zone | |
| 082h | Character Select | |
| 083h | Gigalopolis Zone (Game Gear Version) | |
| 083h | Gigalopolis Zone (Master System Version) | |
| 084h | Invincibility | |
| 085h | Rocket Shoes | |
| 086h | Chaos Emerald | |
| 087h | Game Over | |
| 088h | Act Start | |
| 089h | Act Clear | |
| 08ah | Special Stage Entrance | |
| 08bh | Final Robotnik/Eggman | |
| 08ch | Boss | |
| 08dh | Completed/Credits | |
| 08eh | Unknown | |
| 08fh | Special Stage 2 | |
| 090h | Final Act | |
| 091h | Sleeping Egg Zone | |
| 092h | Mecha Green Hill Zone | |
| 093h | Aqua Planet Zone (Game Gear Version) | |
| 093h | Aqua Planet Zone (Master System Version) | |
| 094h | Continue | |
| 095h | Electric Egg Zone | |
| 096h | Death | |
| 097h | Special Stage Clear | |
| 098h | Game Over 1 | |
| 099h | Intro Sonic 2 | |
| 09ah | Ending | |
| 09bh | Unknown 2 | |
| 09ch | Unknown 3 | |
| 09dh | Intro | |
| 09eh | Special Stage | |
| 09fh | Speed Up | |
---