The Solomons agree to be the subjects of Dr. Albright's documentary in spite of the risk of being revealed as aliens. The camera's rolling as the aliens talk among themselves about the possibility of exposure. To cover themselves, the aliens come forth with all sorts of accusations and confessions: Sally's a lesbian, Dick's an abusive father, Tommy's a bed-wetter, and, not to be excluded, Harry announces that he's an alcoholic.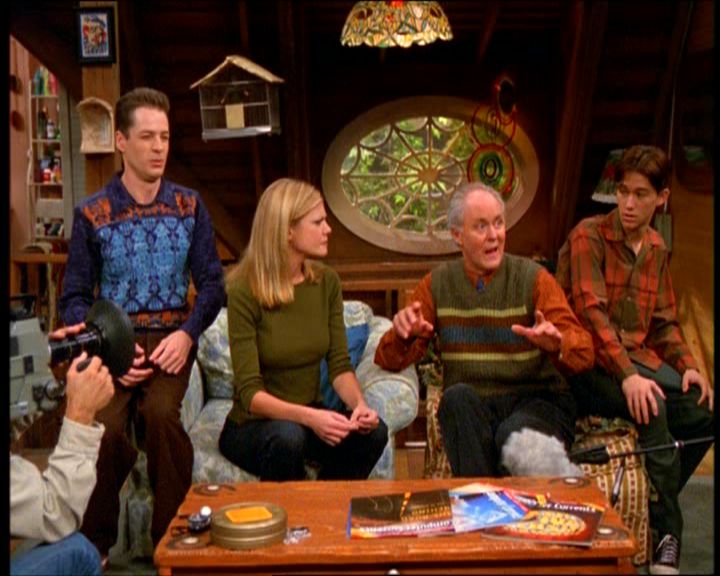 We're acting normally.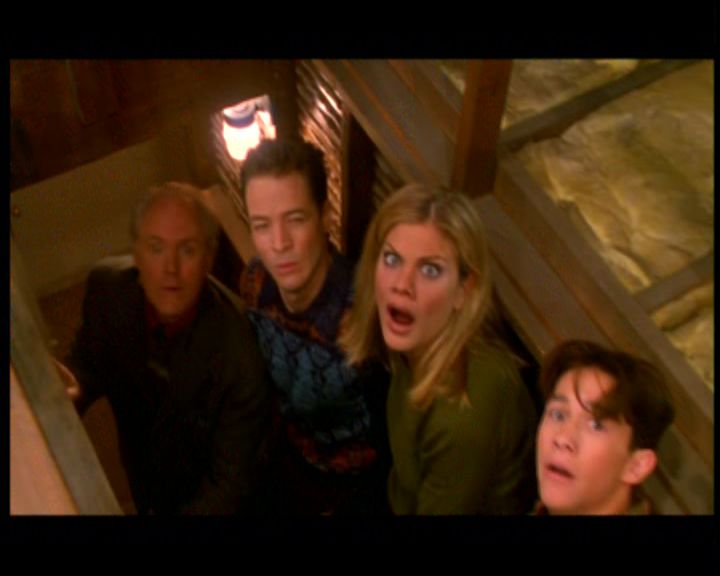 They're are becoming exposed!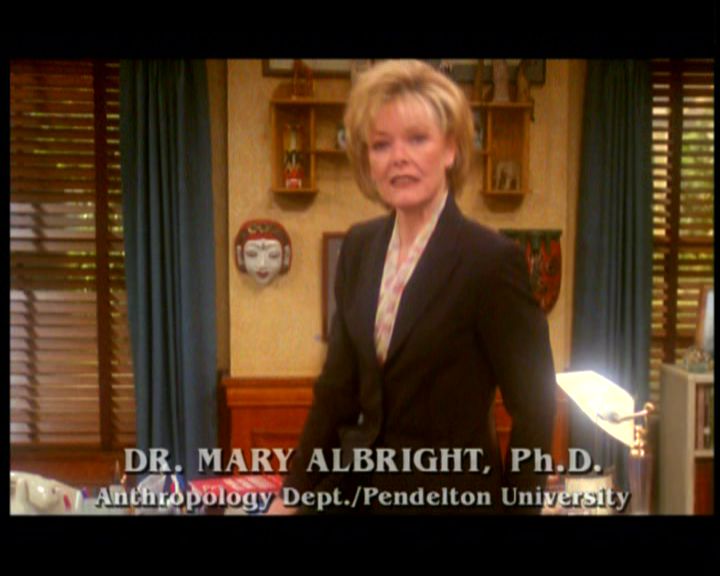 The analytical Mary in her own movie.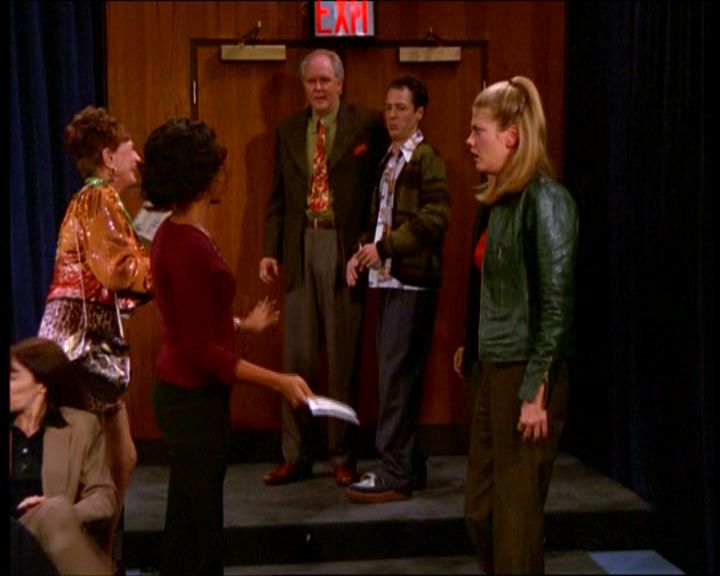 They love us!