Visiting professor Liam Neesam (John Cleese) is better than Dick at everything -- darts, physics, golf, cooking, and especially romancing Mary. Dick gets more and more frustrated until he realizes that the reason Liam's so good at everything is that he's an alien. Dick is on the verge of telling Liam that he's an alien, too, when Liam tells Dick he's decided not to vaporize the Earth because Dick is such a shining example of the human race, To save the Earth, Dick keeps his mouth shut -- no easy feat. Sally has a series of dating woes that come to a head when she thinks that even Officer Don has lost interest in her. Harry and Tommy try to help her find another man, but Sally, obsessed with finding out what has replaced her in Don's affections, presses on -- only to learn that his new mistress is a gal called "karaoke."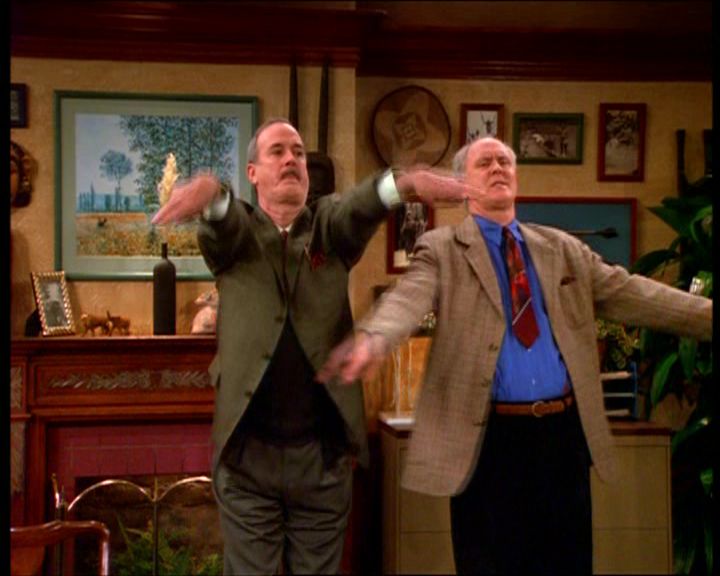 Dick and Liam seem very much alike.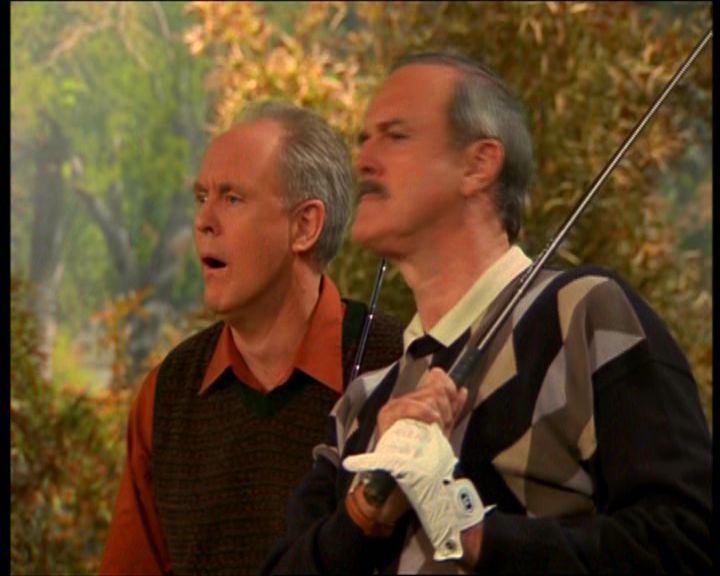 Liam's superiority begins to shine through.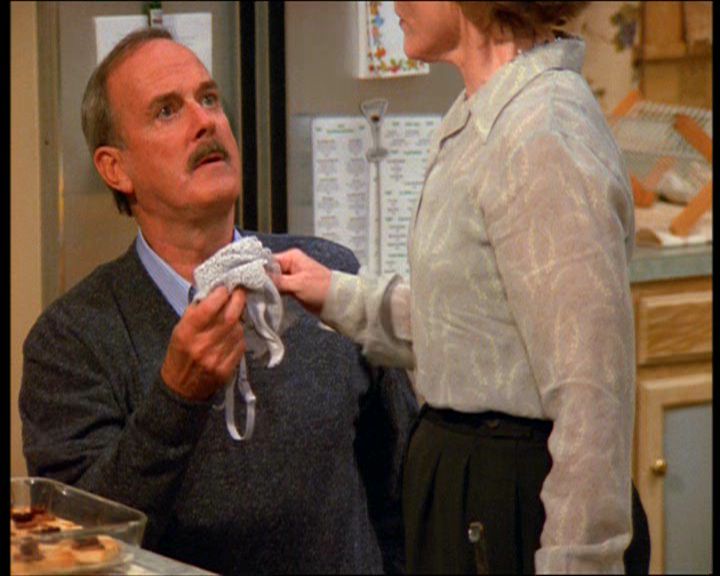 Liam extracts Mary's bra with precision.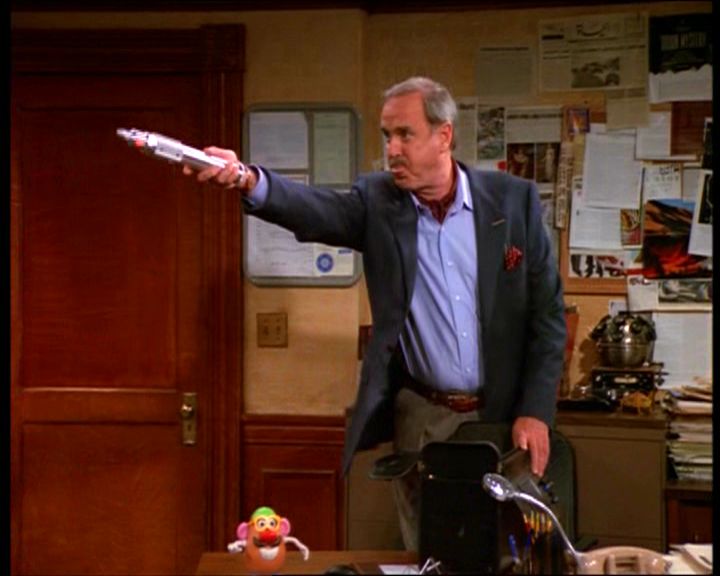 Liam believes he has erased Dick's memory with his 'device'.