Dick's faculty nemesis, Dr. Vincent Strudwick, writes a physics book that's hailed as a work of genius. When Dick realizes that writing a better book would expose him as a superior alien being, he seeks another means of getting even, finally seizing on Strudwick's displeasure at learning that his teenage daughter Alissa is dating dreaded Solomon spawn Tommy. Dick manipulates Alissa to cause trouble between her and her father, and the conflict comes to a head at the taping of a TV panel show about Strudwick's book, which erupts into Jerry Springer-style fisticuffs. Meanwhile, Sally and Don, feeling lonely" since their breakup, find themselves succumbing to ex sex." Also, once Albright befriends a group of misfit Nobel laureates who are in town to hail the publication of Strudwick's book, she can't shake them -- they've imprinted on her like a litter of helpless kittens.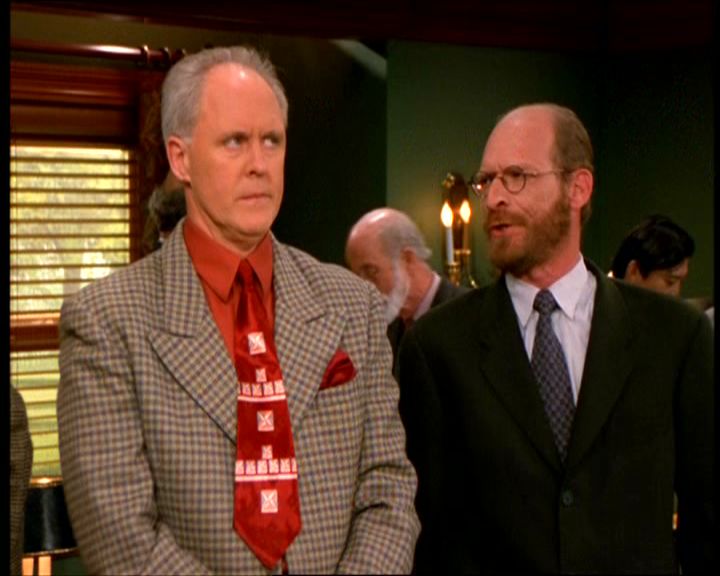 Strudwick boasts about his achievement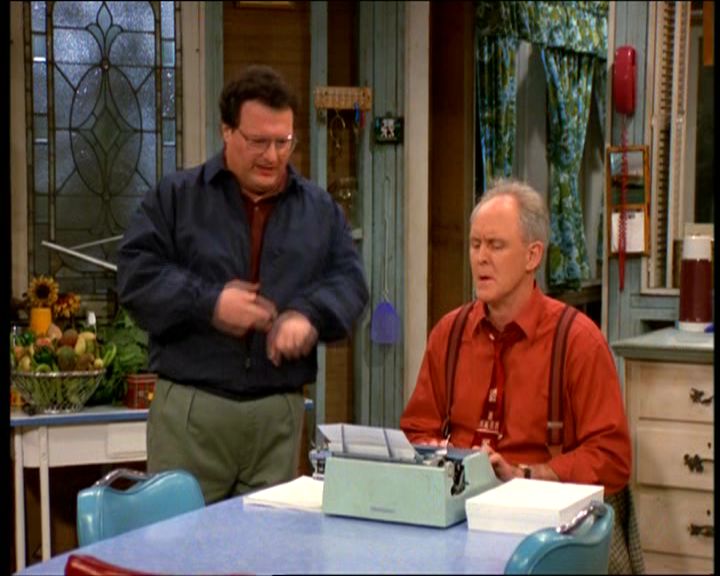 Dick is hard at work on something to better Strudwick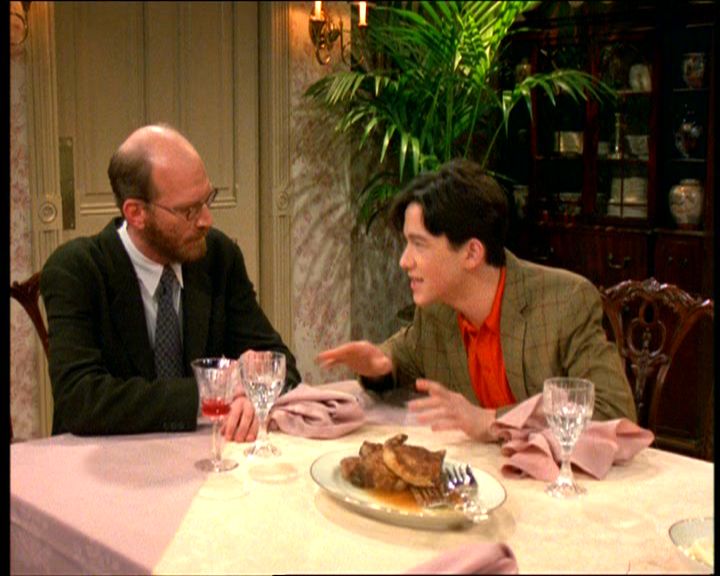 Tommy meets his girlfriends father for the first time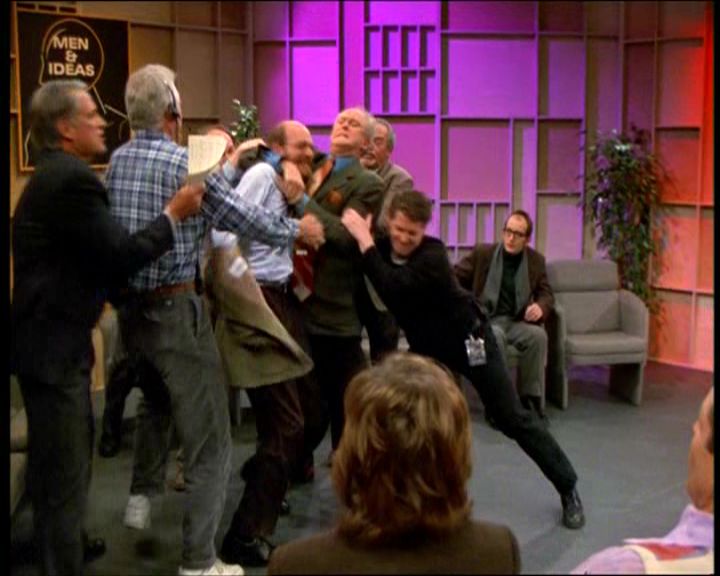 The discussion descends; Jerry Springer style.