Select a platform and game...

With Sega flying into the 32-bit era with their 'Virtua' series and the likes of Daytona USA and Panzer Dragoon was there any room for a Sonic game on Sega's 32-bit platform - the Saturn.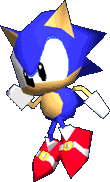 Sonic eventually appeared 2 years after the console was launched and the games were not the traditional 2D platform games Sonic gamers had become accustomed to. None of the titles on the Saturn (not counting Sonic Jam) were. The Saturn era only had 3 Sonic titles due to the lifespan of the machine and these years looked worrying for Sonic fans.
Sonic Team produced non-Sonic games entitled NiGHTS Into Dreams and Burning Rangers both of which were critically acclaimed yet became cult classics.
During this era was the development and subsequent cancellation of Sonic X-Treme which was destined to be the flagship Sonic title for the Saturn.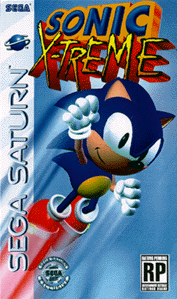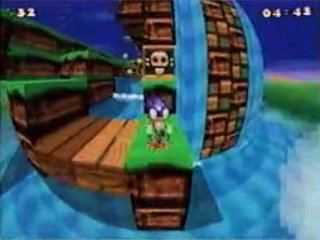 Its development story is extraordinary and well worth looking into. Check out sites such as:
http://www.lostlevels.org/200403/200403-xtreme.shtml
http://www.senntient.com/projects/xtreme/sxc/
http://en.wikipedia.org/wiki/Sonic_X-treme
Unfortunately the game was never released although some prototype builds exist in the hands of wealthy collectors.
Sonic's first outing on the Saturn. Save the mysterious Flicky birds and return them to their parallel universe.

A compilation disc of the 4 classic 16-bit titles along with plenty of extra material for Sonic fans.

Everybody's super Sonic Racing..Sonic and pals appear in this 3D racer for the prize of a Chaos Emerald..