SEGA Links Table

| | | | | | | | | | | | | |
| --- | --- | --- | --- | --- | --- | --- | --- | --- | --- | --- | --- | --- |
| Jump to: | | | | | | | | | | | | |
Welcome to my SEGA shrine of sorts intended to give visitors a dose of nostalgia or to pique interest for further exploration of SEGAs detailed 60-year history.

In this section you will find in-depth features on all SEGAs well known consoles, including summarised history, technical specifications, overview of the game libraries and information on other topics such as burning games. Alongside will be features of my favourite games detailing their history, gameplay, cheats and tips and any other less-known information.

Further down this page will be some general info on SEGA such as their current brands, a smattering of info relating to their arcade prowess, overview of the SEGA Scene for fans.

The bar below has the main topics to jump to or select any of the console logos to be taken to those respective areas and the game features within.

Any comments, suggestions or requests are welcome. This is by no means a complete repository to all that is SEGA, rather just my contribution. There are now enormous sites that did not exist way back when this started but there should be plenty here for fan.

Perspective


GO SEGA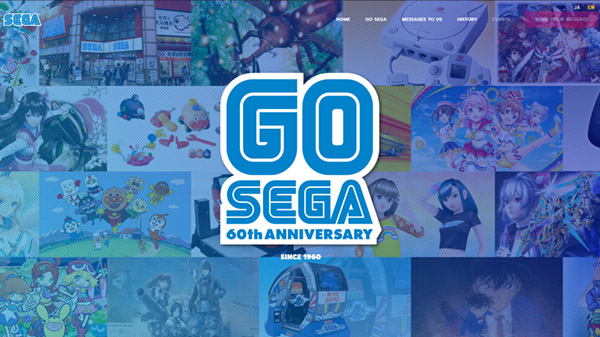 To celebrate this milestone, SEGA has launched a new art-heavy website dedicated to their 60th Anniversary on June 3rd 2020 for us to enjoy.
Check out the site at: https://60th.sega.com/en/
As a basic overview it contains:
Messages from gamers, corporate figures (past and present) and celebrities. Visitors can post messages with the chance of winning prizes.
Goods made specifically for the event including t-shirts and keyrings. The standout item is the Seiko watches as they are beautiful.
Playback SEGA: A graphical timeline spanning from 1960 to the present day summarizing their greatest achievements in gaming with high-quality art work.
The rest of the site also has some exposure of their other technological ventures such as their toy branch and is set to contain coverage of special events and interviews.
The message for the company going forward as simply "GO SEGA" and a mission statement of sorts from Haruki Satomi, SEGA Group Corporation President (Representative Director)
There seems to be a bit more on the Japanese website for those of you who can read it.
They have also introduced a new 60th anniversary ambassador 'SEGA Shiro' who wants people to know more about SEGA. He is played by Masaki Fujioka the eldest son of Hiroshi Fujioka (known for his iconic role as Segata Sanshiro) in a new campaign video.
One thing is sure. This is encouraging that they are not going anywhere.
In October, SEGA announced a series of celebratory goodies. Offers and other weekly content can be seen at the anniversary website.
Along with a huge Steam sale which saw up to 95% off some games including Alien Isolation and Sonic Mania, there were also some giveaways including the remastered version of Sonic 2 for free.
The four mini-games were on a time limited download also.
Armour of Heroes – a tank combat game for up to 4 players.

Endless Zone – An Endless and Fantasy Zone collide in a 2D side-scrolling shoot'em up.

Streets of Kamurocho – A Streets of Rage clone set in the world of Yakuza.

Golden Axed – a proof-of-concept build of a proposed new Golden Axe game from 2012.
Current Brands
The SEGA AGES Brand
SEGA AGES is a series of game ports of SEGA's classic title originating on various hardware to modern play platforms. It has been delivered on Saturn, PS2 (known as 3DAGES) and now the Nintendo Switch during its lifespan.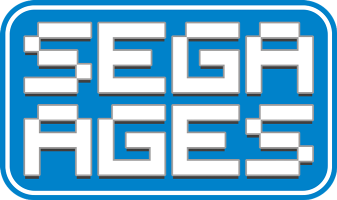 Developers M2 have been tasked this time to bring a new set of classics alive. Their previous SEGA 3D Classics Collection for the Nintendo 3DS earned them respect from SEGA fans with their efforts to create the most faithful of ports.
New releases are infused with new components and features giving these versions unique standing.
This is an evolving collection and each title is developed individually. Example titles include Virtua Racing, Space Harrier, Wonder Boy and Alex Kidd.
M2's technical achievements and effort to detail shine through and titles have come with rave reviews thus far.
Check out the official website: https://segaages.sega.com/
The SEGA Forever Brand
SEGA Forever (brand) is an expanding collection of classic SEGA games for mobile devices that are free to play albeit containing adverts, but they can be removed via purchasing the game. Thankfully prices are low. SEGA use these sales to consider reviving some of their older IPs.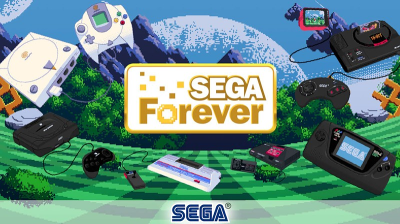 Example games include After Burner Climax, Virtua Tennis, Ristar, Vectorman and several Sonic titles.
SEGA hinted that games from all of their consoles and no game is off limits – but in reality, games that can be made playable via emulation or easily ported are going to show. You are unlikely to see any Saturn games on there.
Enhancements over the original releases include:
Saving of game progress.
Enhanced graphics and sound – the detail of which varies between releases.
Bluethooth controller support.
Offline play.
Leaderboards.
New games are released every few weeks so checkout the official website: https://forever.sega.com
Official Online Shops
Launched a few years ago, there are now international shops that contain a wide selection of officially licensed merchandise from clothing and toys to the latest vinyl releases from the most beloved of SEGA franchises such as Alex Kidd, Mega Drive and Shenmue. The selections available favor the most popular brands so you are unlikely to ever see a pair of 32X booty shorts. It will also vary between what part of the world you are in.
More exotic items can be pre-ordered and there are frequent special offers such as big discounts or bundles so it is worth checking back often.
SEGA UK store: https://segashop.co.uk/

SEGA European Union store: https://segashop.eu/

SEGA By Me store: https://segabyme.com/

SEGA US Merchandise store: https://shop.sega.com/
Becoming a SEGA Fan Boy
Until now, I have never really stopped and thought about it logically. It felt natural. The games were just better, however, there were other factors I shall try to explain.
As a young lad I was fortunate enough to experience both the Nintendo NES and the SEGA Master System in their primes. I was playing the Super Mario Bros games with friends (did anyone else have that sticker album too?) for a while before I laid hands on SEGAs machine. Whilst I enjoyed Nintendo's many offerings, I never became devoted.
I got to play a Master System on rare occasions and early blasts were with After Burner, Double Dragon, Shinobi and Wonder Boy loving the action adventure-fantasy theme that I always gravitated towards over sports games as they captivated my imagination. I did not remember taking note of graphics but I remember the controller feeling better.
I would then see these games in the arcades at the seaside each year seeking them out. Games like Wonder Boy and Golden Axe. Seeing the fully fledged Space Harrier coin-op for the first time was epic. And all this was before Sonic was released which grabbed my attention as it did the world.
I still played other consoles and computers of the time, but I was gradually becoming blue inside it seems and without necessarily being able to play those games. Playing the alternatives did not halt that.
It was to be a glorious surprise that would solidify my fandom. I won my Mega Drive in a competition with Coca Cola promoting the 1992 Summer Olympics in Barcelona. Along with a copy of Olympic Gold but somewhat hidden in the box was Sonic The Hedgehog also. There was no way I could afford this so to me it was literally a dream come true. I should probably drink more Coca Cola as a thank you.
When the console wars of the 90s were in full motion I was able to play the greatest of Super NES games too like Super Mario World, Starwing and Donkey Kong Country with (richer) friends. I really enjoyed those games but they were no match to my gradually building fanaticism.
With my Mega Drive, I have made many life-long friends through gaming with meet ups and swaps etc. Without it my life to this point would be very different indeed. As an intermediate student of Quantum Physics, I am a fan of Parallel Universes and have pondered this a few times.
I am a fully-fledged SEGA nerd and one of the best things about that is the community and support that you find all over the Internet for our beloved company that means so much to those of us that grew up with it. I would posit that this comes from the rest of the gaming community considering us a little sad. Whilst the SEGA brand is commonly the most underappreciated trademark in all of gaming - the fans are generally regarded as the most informed of the industry. What is also amazing is the effort fans make to continue to develop/projects with some amazing results.
Also as a supposed grown-up and hardened night-clubber, I can tell you that Jump Around (1992) from House of Pain plays almost everywhere on a Friday and Saturday night here in the UK and each time Everlast drops the SEGA reference I hold an invisible controller in my hand and a fanboy grin on my face. I am generally intoxicated when that happens.
"I'm the cream of the crop, I rise to the top
I never eat a pig 'cause a pig is a cop
Or bet-ter yet a Ter-mi-na-tor, like Arnold Schwarzeneg-ger
Try'n to play me out like as if my name was SEGA"
Below is a list of my most favourite SEGA games. I hope they are some of your in there also.
My Top SEGA Games

| | |
| --- | --- |
| | |
| | |
| | |
| | |
| | |
| | |
| | |
| | |
| The House Of The Dead 4 | |
| | |
| | |
| | |
| | |
Another trigger for this project was the need to dispel some of the frequent notions or dumbass comments made by people who actually think of themselves as 'informed gamers' – and usually in relation to SEGA's current business model. These are actual quotes:
"Nintendo own SEGA now."

"They went bust... that's why Nintendo bought Sonic off them."

"I would have bought a Dreamcast if they kept making games."

"I've got a mean vintage console collection. I have one of the CD units for the Master System."

"The PS2 was the first ever console to be backwards compatible."
As a SEGA nerd you are invariably outnumbered but this silliness had to be challenged even in a tiny fashion such as someone reading this page.
Thankfully, SEGA did not go bust. They almost did; so instead became a 3rd party developer and publisher; like Capcom, ID or Rockstar meaning they can publish whatever [game] they want on whatever [platform] they want. Just a few titbits are:
SEGA still owns Sonic as a company mascot (and trademark).
SEGA has collaborated with Nintendo and Microsoft to produce arcade boards.
Sony used to make games for SEGA (specifically the really awful FMV ones for the Mega-CD/SEGA CD).
Console backwards compatibility [generational] started with the SEGA Mega Drive with backwards compatibility of the same generation done in the 80s with the SG series.
Now, I am by no means saying they are a perfect company. They have done some silly things and arrogant things. Being a loyal fan has been frustrating and downright painful at times, but for me they represented something far more edgy and their boldness appealed to me at an important time.
SEGA...Lets hope they stay around for AGES!
SEGA...Lets hope they stay around for AGES!
What About SEGA
In 1965, Rosen Enterprises, Ltd., which had been operating amusement arcades, was merged and renamed Sega Enterprises, Ltd. The name "SEGA" is taken from the first two letters of 'Service' and 'Games'.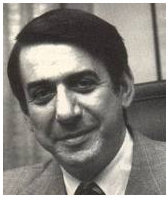 They were the pioneers of most of what gaming has become today. Being on the edge carries a great risk and not everything is successful the first time, and unfortunately, they have been first to fall in most of the major wars. Yet if it were not for SEGA, large elements of what gaming culture have become would not be so.
For the home, they introduced the first; colour handheld, digital distribution of games via SEGA Channel and consoles with online play, backwards compatibility, analogue controllers, motion sensitive controllers and the concept of the cross-over fighter (Fighters Megamix) and even simultaneous worldwide releases.
In the arcades, they instigated revolutionary advances in coin-op technology across the years from sprite scaling powerhouses (Space Harrier) to the first ever 3D fighting game (Virtua Fighter) and to networked units pumping millions of polygons.
Too frequently, people highlight the consistent failures of the company but what is rarely considered or even known is the impact the 'failures' had. There is no denying that their achievements and equally failed ventures have shaped the industry. Their console upgrades were and are often criticised; yet they were not alone in that approach. The Atari Jaguar and its CDROM upgrade and the N64DD are examples.
Despite having fought in some difficult and extremely competitive climates (and developing better products IMO), and having been successful with some of the most critically acclaimed titles, it is somewhat sad to learn how sometimes their own management decisions and actions such as a surprise console launch, not supporting their own platforms and internal feuds (the story of the Saturn and (Sonic X-Treme) contributed to a decline culminating in 2001 when they had little choice but to withdraw from producing hardware.
Arcade Prowess
SEGA has the richest arcade heritage in the world and still the dominant company in that sector. They engineered several technical innovations such as colour vector graphics, laserdisc games and the first fully 3D game to name a few. Their 'Model' series of boards are revolutionary examples for their time that eclipsed their peers.
The racing genre is an ideal example of their accomplishments which are presented in this excellent infographic entitled The Complete History of SEGA Arcade Racing Games at http://www.libertygames.co.uk/blog/the-complete-history-of-sega-racing-arcade-games-infographic/ from fellow SEGA enthusiasts.
Today, they continue to produce their own boards, such as the Lindbergh board as well as collaborate with Tecmo, Nintendo and Microsoft (Triforce) to produce the latest hardware and some of the most innovative games remaining very much at the fore.
And there is still a rich library of games that has never left the arcades such as Planet Harriers and House of the Dead 4.
Great SEGA Titles for home and arcade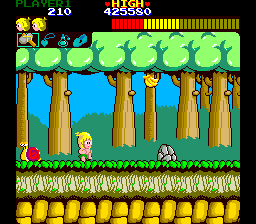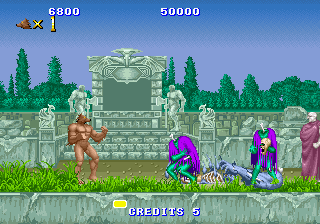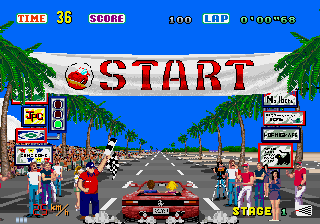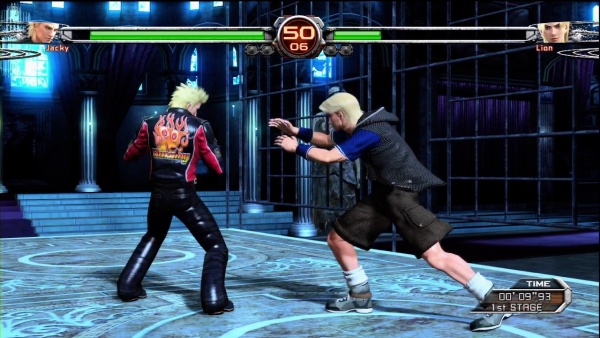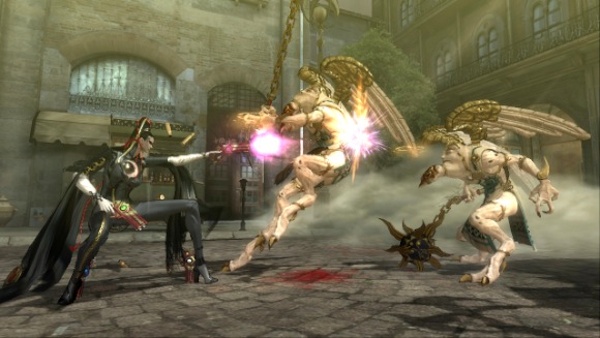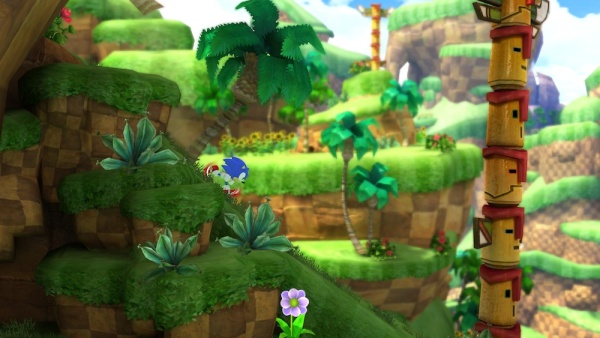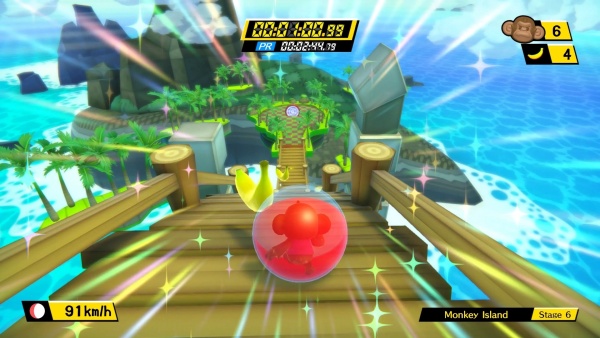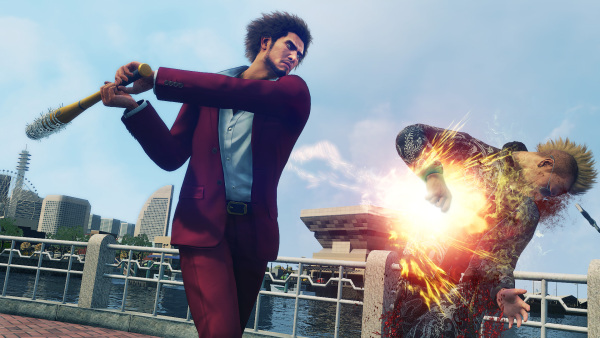 State of Play
Now years later the brand is again strong making it such an exciting time to be a fan. All their studios continue to pump out hits for all formats available today such as the acclaimed Yakuza series, Total War, Football Manager and Sonic The Hedgehog games pushing limits on all platforms. There are franchise revivals with Streets of Rage 4, Panzer Dragoon Remake, and the Sonic Mania all of which received critical and fan acclaim. Whilst these not made by SEGA (but published by them) it gives plenty of possibilities for the future.
Can their marketing and promotion be improved? Probably. But they are seemingly not making disastrous decisions they had become renowned for.
The advent of online console services and games distributed digitally and the brands of SEGA Forever and a new batch under SEGA AGES (early 3DAGES releases not withstanding), some of the brilliant titles in the back catalogue are getting more exposure than ever.
Also, more information about SEGA's pioneering efforts back when they were in the hardware business are surfacing almost daily thanks to industry insiders and dedicated fans alike. For example, the Pluto prototype console and Super Strike Trilogy (upgraded versions Desert Strike, Jungle Strike and Urban Strike on for the Mega-CD/SEGA-CD) are recent examples.
Yes, even now in 2020, there are new releases on their old consoles particularly the Mega Drive/Genesis and the steady stream for the Dreamcast that we have been lucky to have for almost 20 years. There are fan-based games being made for the Saturn also and some astonishing achievements made in the various coding competitions for all their platforms.
In retrospect, the decision to not continue producing hardware may have been disappointing, but there have been some excellent titles made since and more promising ones ahead – surely this has to be better than no SEGA at all!
The Studios
The structure of SEGAs videogame business consists of several major development studios or subsidiaries across the world the number of which fluctuates. Some famous names past and present include: AM2, Sonic Team, Smilebit, Creative Assembly and Hardlight. A studio logo usually displays early upon a games launch.





All of SEGAs studios have been subject to turbulent machinations over the years with some of them no longer existing. In recent years SEGA has also acquired the Japanese game developer, publisher and distributor Atlus.
The SEGA Fan Scene (Links)
For fans, there is a very active scene driven equally by nostalgia, research and preservation, and the latest developments in games and company business. One of the great things is that new information comes to light on an almost daily basis. The advent of online console services and Steam allowed a slew of titles from their rich back catalogue to be published to the masses finally getting some of the appreciation they deserve such as Jet Set Radio and NiGHTS and there will be plenty more. It is recognised that the problems were rarely with the products themselves but more in the management of them.
Some superfans are now programming the consoles, even the Saturn, with some impressive results and more exotic projects like fitting a Dreamcast into a toaster!
Below is a list of some of the most essential websites for the burgeoning nerd.
These links will take you away from this website.
Fan Created Sites
SEGA Related Website Links

| | |
| --- | --- |
| | SEGA-16 This is a must for the SEGA fan who wants detailed and accurate information. As well as news it has many thought provoking articles that are very well researched. Very easy to get engrossed in the forums. Brilliant! |
| | Mega Visions Magazine The result of merger with SEGA Nerds which was the premier of all SEGA related websites IMO informative articles, forums, competitions etc they also have a regular 'Nerd Cast' which is pure indulgence. |
| | SEGABits The site is updated sometimes twice a day for the most up-to-date news. There are also weekly discussions, a wealth of articles from reviews to interviews. |
| | SEGA Driven Frequent news updates that are useful to Western gamers. It also has features, reviews and a museum of sorts showing some rare SEGA merchandise. |
| | SEGA Retro A veritable Aladdin's cave of content for the serious fan. The goal of the site is to document everything whether it be hardware, software or people. A very valuable research resource for technical info. |
| | RadioSEGA Listen to high-quality tunes from SEGA titles from across the generations 24/7! There are also live shows, podcasts and articles. (Formally MySEGA Radio) |
| | SEGA Xtreme caters for casual and sophisticated fans alike. As well as news, there is a wealth of content such as soundtracks and art to download but what sets this site apart is the technical information for homebrew development on SEGA consoles with demos to download. |
| | System16 Whilst not a pure SEGA site it is a cool website (named after SEGA's legendary arcade board) that has in great technical details on arcade boards, not to mention an extensive SEGA section. It can be surprising to see where some favourite games started out! |
In addition to the links above each of the console features will have more specific links.
Official Websites
SEGA Related Website Links

| | |
| --- | --- |
| | SEGA West (SEGA Europe/SEGA US) Check out the blogs too for some great titbits. Essential source for the latest patches/updates for games. |
| | SEGA Japan Unless you can read Japanese this site may not be very useful to you but with some browsing you can find some interesting things. |
| | SEGA Amusements (US) The latest news from SEGA's amusements division. |
In addition to the links above each of the console features will have more specific links.
Buyers Guide
So, you are off down the market or car boot in search of some SEGA treasure/antiques or hunting around Ebay – but what is a bargain and what is not? In recent years SEGA hardware prices have inflated. Below is a very basic idea of what to expect.
SEGA Shopping Guide!

| | |
| --- | --- |
| System | Price Range |
| Master System and Master System II | £20 |
| Mega Drive MK1 and Mega Drive 2 | £30 |
| Asian Mega Drive MK1 | £30-£50 |
| Game Gear | £30-£50 |
| Mega-CD and Mega-CD 2 | £40-£60 |
| Mega Drive 32X | £75-£100 |
| Multi-Mega | £150-£250 |
| Nomad | £150-£250 |
| Saturn PAL (Both Models) | £50-£100 |
| Saturn JAP (Both Models) | £100-£150 |
| Saturn Skeleton/This Is Cool (JAP) | £200-£300 |
| Dreamcast | £25-£75 |
| Dreamcast - Rarer / Limited Edition Models | £200-£500 |
Ebay sellers will typically use these as starting prices.
Be prepared to pay more for packages that are complete in their original boxes. Also, in each section for each console will be a brief overview of the rarities for that system and approximate prices.
To start building your collection, the following links are some useful places.
Online Retroshops
A selection of some of the best places to get your SEGA stock from.
Entertainment World
https://www.entertainmentworld.co.uk/
My local retro establishment. The website does not do the shop justice. There is a massive amount of stock for almost every system and there is a mail order service. Check out the FB page for daily updates.
Sore Thumbs Retrogames
http://www.sorethumbretrogames.com/
A great selection with each item having a well thought description. There is handy guide for playing import games on domestic consoles. Almost daily updates on their FB page.
Retro Garden
Not only a shop but a source of reviews for classic reviews.
Console Goods
A useful place for acquiring replacement cables and PSUs.
Genki Videogames
https://www.genkivideogames.com/
A long-standing site that caters to the Japanese import market with a wide selection of accessories.
RetroSix
Accessories and console repairs at reasonable prices. You may also get a very funky keyring of the company logo. Also operates on Ebay.
Game Reproductions
Serve high-quality reproductions of manuals and cases. Additionally, they supply beta and unreleased games in retail style releases which offer a nice expansion to a collection.
Addendum
Here is some extra random SEGA related content that I have encountered of the years.
Ports to Home Computers
Such as SEGA's popularity in the arcades many titles were ported to the home computers of the day such as the ZX Spectrum, Commodore 64, Amstrad CPC, Commodore Amiga and MS-DOS. The prominent media of the day being cassette tapes and floppy discs were significantly cheaper than cartridges making them much more accessible and many newsagents / convenience stores carried the games.
SEGA's Home Computer Ports

| | | |
| --- | --- | --- |
| | | |
| | | |
The ports themselves varied wildly in terms of the quality of the ports between the platforms. Some were even done by a single person. A vast majority of these can be played via emulators now thankfully.
Shoe Laces
In the 90s there was a tonne of SEGA merchandise around. A more outlandish example was show laces. Ebay usually has some of these gems and can be found by searching "SEGA rare".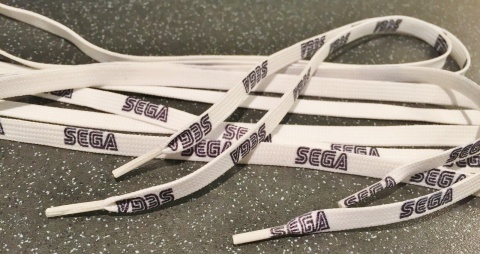 Cathy Dennis
90s songstress and SEGA fan Cathy Dennis - best known for Touch Me All Night Long performed live on the hit TV show Beverly Hills 90210 - voiced a cassette for SEGA Power Magazine (Issue #40 March 1993) where she details cheats and tips for games of the time such as Sonic 2 on the Mega Drive and Spider Man on the Game Gear with some of her music.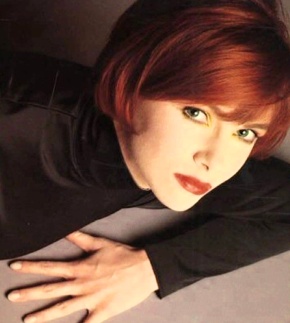 SEGA Power Magazine was great for fans as they created several works including three short novels based on games Golden Axe, Desert Strike and Super Monaco Grand Prix.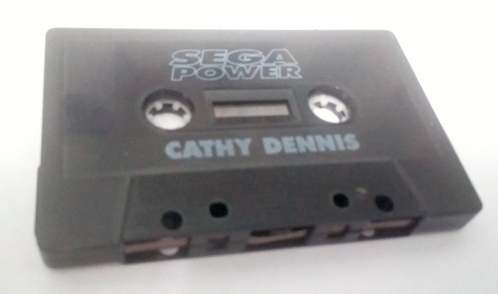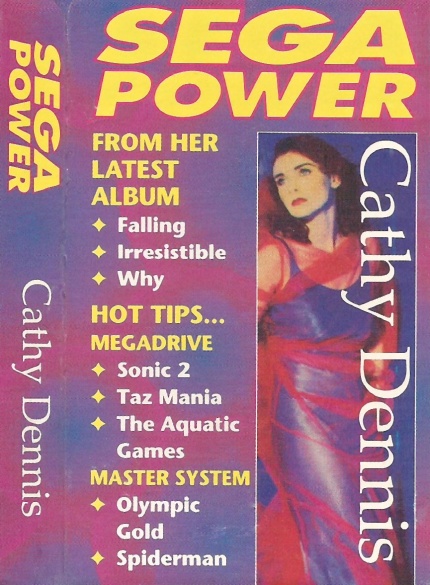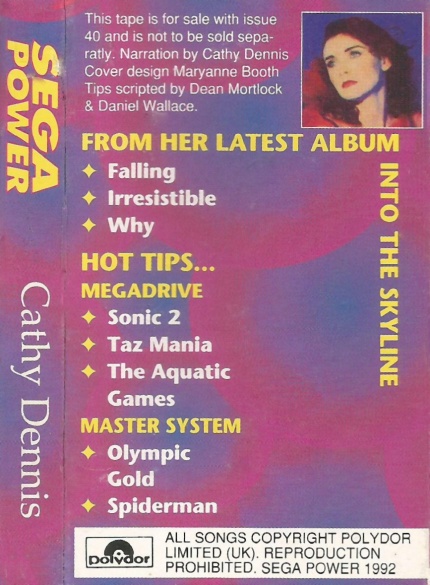 Each side is approx. 19 minutes longs.
Unfortunately, my tape has taken some damage so a section of it has lost the audio but I will send you an MP3 if you request.
SEGA Coins
In Japan, the SEGA arcades use their own currency in all the machines in the form of these sexy coins. You exchange Yen for these in machines usually sporting Sonic and Tails characters.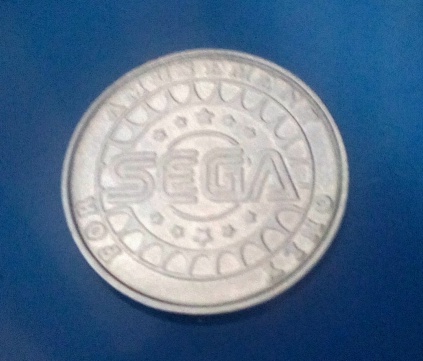 There are various designs and they can be found on Ebay. This one of mine is from a 2014 coin from Tokyo.
FYI, it is seriously frowned upon to remove them from the arcades.
---